Content Management
Catalog Content Management Services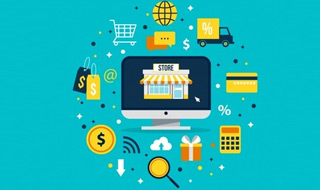 With the rapid growth in ecommerce industry over the past few years, the ecommerce business has touched to new heights. Each and every day thousands of new online seller are joining the ecommerce business and giving tough competition to the others so to remain on top it's very important efficiently manage your catalog contents such as product description, categories, products, images, etc.
A catalog must be handled precisely the categories and sub categories need to be created perfectly, when any visitor come to the store should be able to find the product without any difficulties there should have proper attribute management for filtration. The e commerce store needs to be regularly updated its product category, attribute, and description along with price and availability status. In order to regularly implement the same it requires handling large amount of data and manpower.
India Data Solutions has a core competency in catalog content management services we provide accurate, and cost effective content management solutions.
Why Choose India Data Solution?
We have an enormous experience in ecommerce contents management and can handle large volume of data.
We have a dedicated team of professionals who can handle any complex projects within a defined frame of time.
Our skilled team of content management professional accurately enters product names, product descriptions, SKUs, part numbers, manufacturers' identity, etc., with 100% accuracy.
We can handle product data in various formats like Excel, CSV, and PDF etc.
Our team ensure that each product is entered in catalog must have meta title and meta keyword tag for Search Engine Optimization.
We have team of expert's designers who can professionally do image editing, retouching, image enhancing to align with the requirement.
Help you create and add new pages to your eCommerce site
---
India Data Solutions, Inc.
795 Vishwadeep, Tower
Janakpuri District Center, ND 110059
Phone: (91) 8368869216