Bigcommerce Product Entry
Bigcommerce Bulk Product Entry Services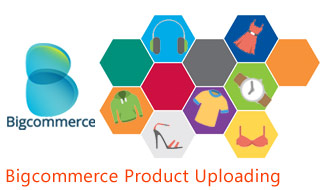 BigCommerce is certainly one of the most dependable and all-inclusive platforms available in the present times. Out of all the other benefits, it is its excellent back-end support that makes this platform high in demand. Though it may appear simple, but it is fortified with remarkable features.
At India Data Solutions, we house skilled professionals who are highly trained to lend you a strong back office support for your BigCommerce store. Your every requirement from BigCommerce product data entry to ensuring good images for existing or new products to adding more products to updating the existing ones, their categorization, meta info, product choices, image optimization, weight and price updates, bulk importing of products, product description, email support, live chat, and a lot more can be properly organized and looked into as and when it is required.
As far as managing template is concerned, our experienced team is capable of handling the BigCommerce template based on any of your products whether it is regular, optional or multi-optional. Besides, we also try to integrate product complementing inclusions, like PDF files, catalogs, line diagrams, videos, info of size charts on the page of product description thereby making it easier for your customers to take a look at the additional details of your products without any hassle.
Now here let's know the important highlights of our BigCommerce Product Entry Services:
The expert team at India Data Solutions collects and arranges data in the export/import csv file format of BigCommerce, including Product Type, Name, SKU/Code, Brand Name, Retail Price, Cost Price, Price, Product Description, Page Title, Meta Description, Meta Keywords, Product UPC, Sort Order, Product URL, GPS Category as well as GPS Enabled.
Product Options are set with the help of SKU and Rules in an extremely specialized format enabling your customers to select the product variant based on Size, Color, Finish, etc. by simply going to displayed Swatches, Check box, List box, Text box, Radio button, etc.
As we realize that satisfied customers are the actual assets of your store, we at India Data Solutions, provide BigCommerce product entry support by putting in maximum efforts in displaying your products on the web pages integrating it with stunning product images, PDF, specifications, videos as well as product line diagram.
In addition, our creative team resizes the product images to cut down on the loading time of your product on the web page and to give it an attractive appeal.
So you are just a few steps behind of making this all come true. Give us a call and we will be more than happy to assist you in all your above mentioned requirements.